Visit our Union Market location
Jungle & Loom is open daily at our Union Market location 11am - 7pm

Opening in Navy Yard in early 2024!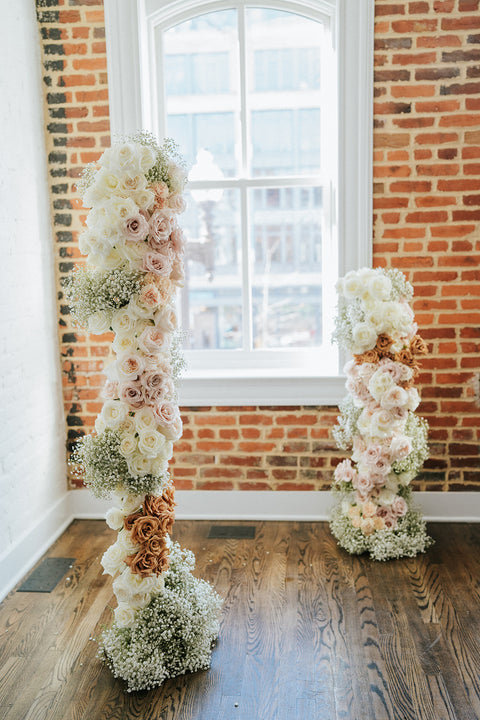 Greenery & Floral Installations
Contact us about creating a botanical or floral design at your wedding or event!
Plant Rental
Looking for plants and planters for a corporate event. wedding, or photoshoot? Reach out for a quote!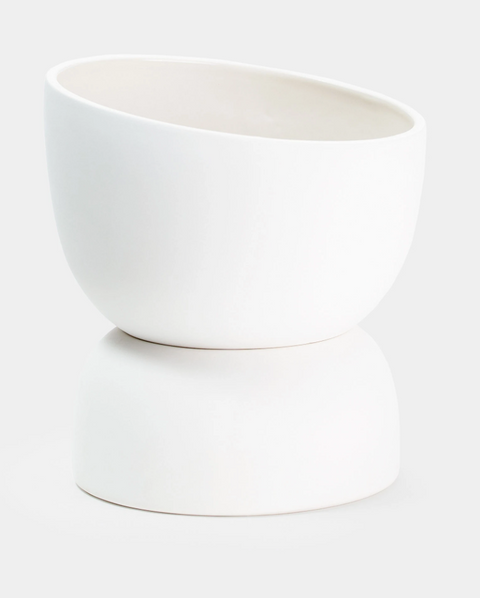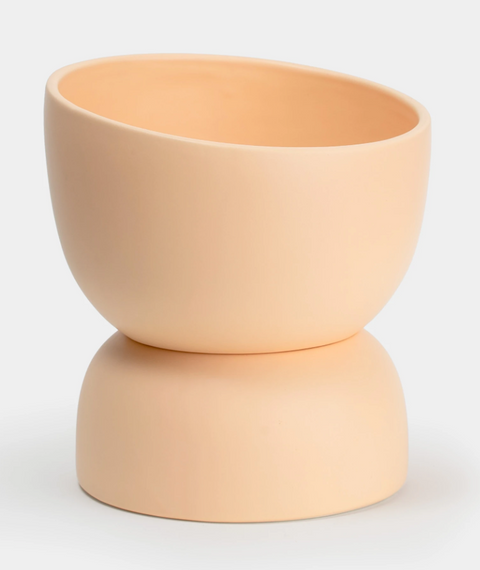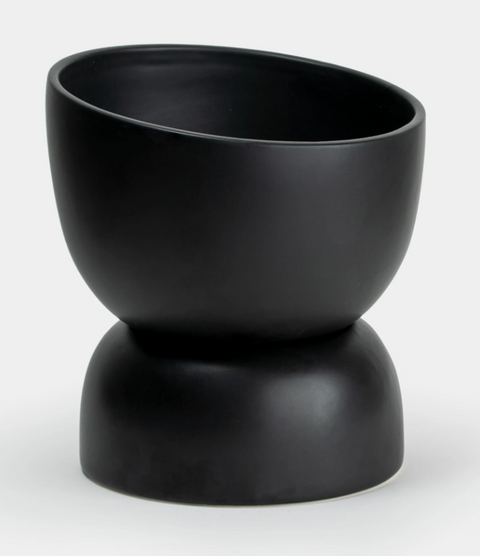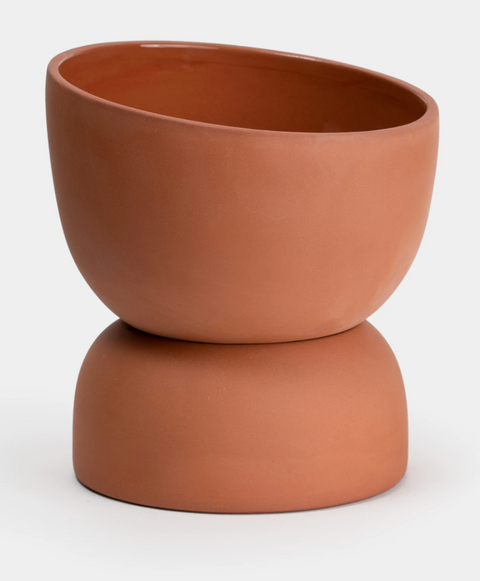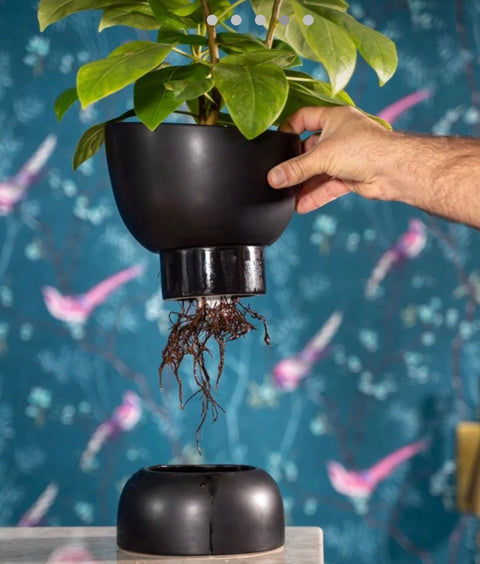 Varick Self Watering Planter
The Varick planter is a self watering, hourglass shaped planter that comes in a variety of colors.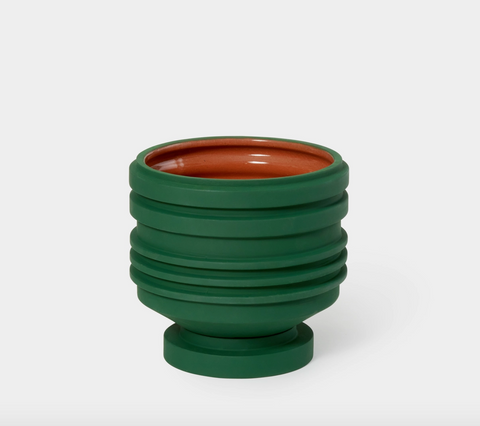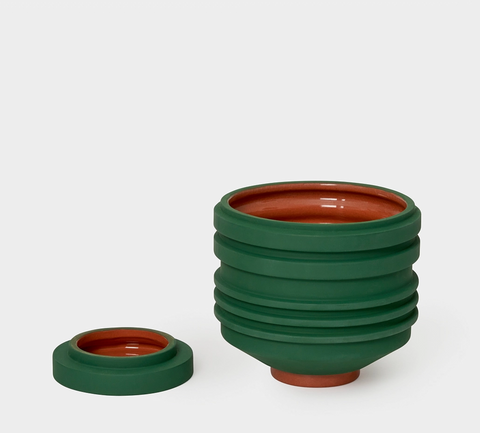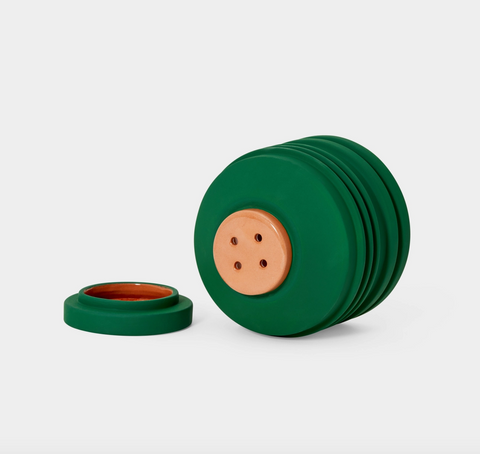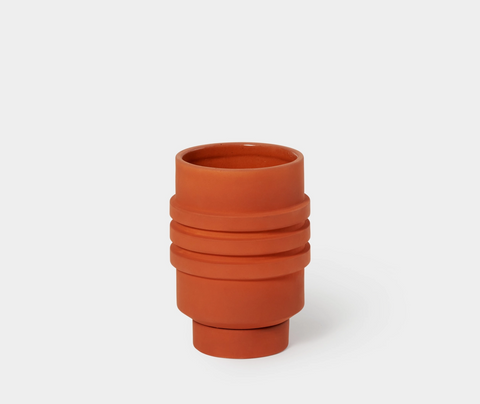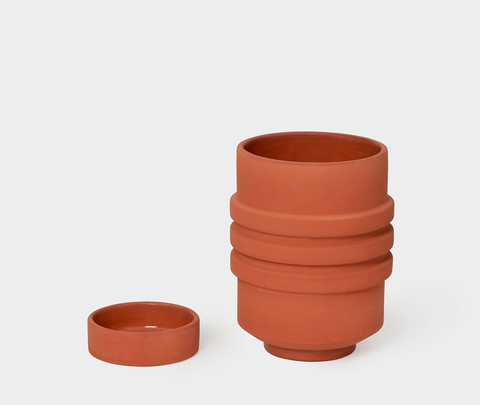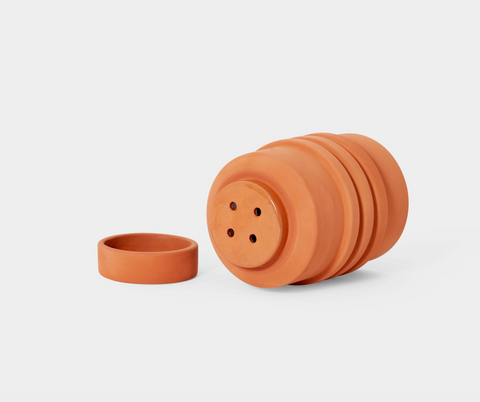 Strata Planter
The Strata Planter is a ceramic planter composed with an array of layered and stacked shapes that naturally conceal the saucer in its form. Its design takes cues from Simone Brewster's first jewelry collection and broader studio practice. 
Dimensions:  Green 5.9 x 5.9 x 5.3 in | Terracotta 4.5 x 4.5 x 6 in | Blue 5.8 x 5.8 x 5 in | Yellow 6.3 x 6.3 x 3.4 in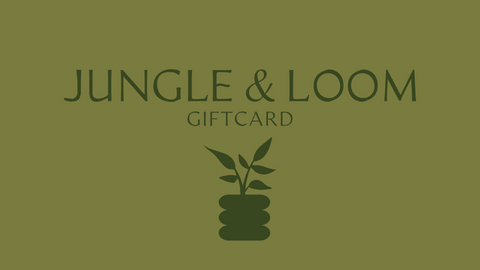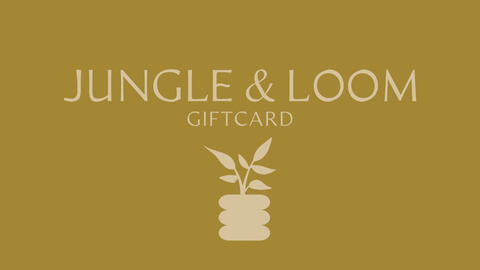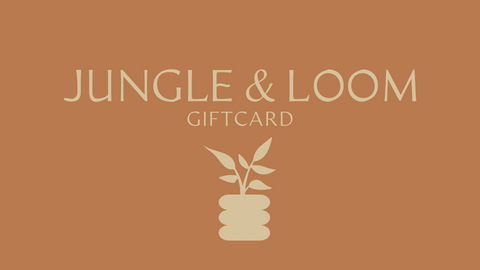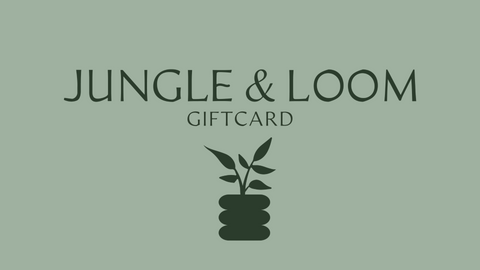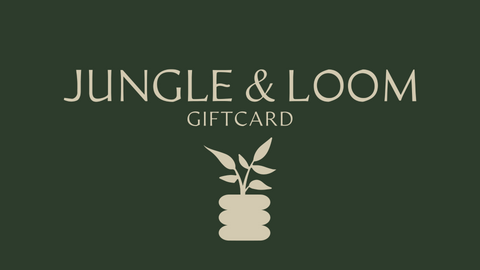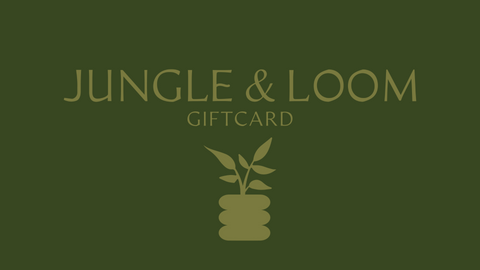 Jungle & Loom Gift Card
Give the gift that keeps on growing with our Jungle & Loom gift cards
Find Us
Check our stores on a map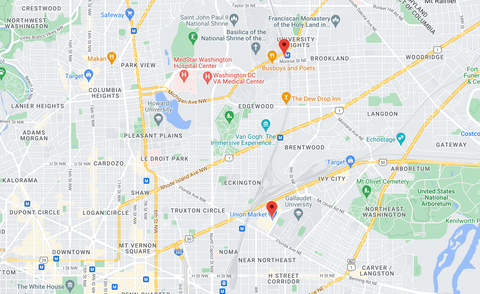 Jungle & Loom Union Market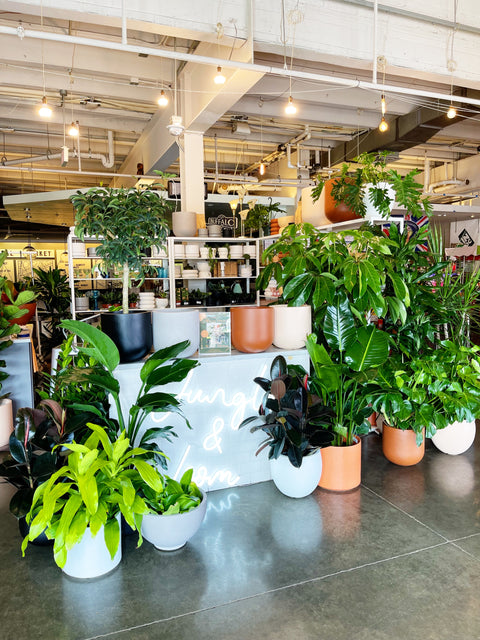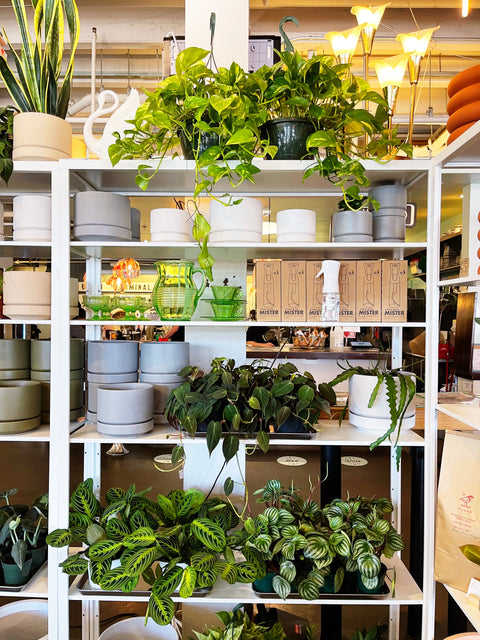 Jungle & Loom Union Market
1309 5th Street NE Washington DC 20002
Store Hours
Mon-Sun: 11am - 7pm
Jungle & Loom Brookland Arts Walk
Jungle & Loom Navy Yard - COMING SOON!
Frequently Asked Question
Jungle & Loom Union Market is open everyday, Monday - Sunday from 11am-7pm. 
Jungle & Loom Brookland Arts Walk is open on Saturday 9am-3pm.
You can shop online 24/7! 
We are always looking for great team members! Please contact us if you are interested in working at Jungle & Loom! Some knowledge of plants and/or retail or customer service experience is ideal but not required. If you are a friendly outgoing person, we would love to have you. 
Delivery Questions
Do you offer local delivery?
Yes! Jungle & Loom works with another local, small business to offer delivery. Select the local delivery option at check out!
Inventory Questions
How often do you get new inventory?
Jungle & Loom gets new inventory multiple times a week. You can always check our website or Instagram for what's in stock. 
Inventory Questions
Is the vintage glass really vintage? And why do you sell vintage glass?
All the vintage glass is truly antique! Its all found and curated by the owner. She has always had a soft spot for vintage glass. When she was little she used to antique shop with her grandmother and she was drawn to all the colors and patterns. As a collector for many years, it felt like a fun item to bring into the shop to share with others. 
Inventory Questions
What if my plant develops a pest?
We do our absolute bests to ensure that all the plants we sell are healthy and pest free. They are all inspected upon delivery and routinely before they are sold. There is no way to guarantee that a plant will never develop a plant pest. Please reach out if your plant (purchased at J&L or elsewhere) develops a pest! We are happy to give tips on treatment! 
Return Questions
Can I return my purchase?
Returns or exchanges will not be accepted for plant purchases. With that said, it is important to us that you are happy with your purchase, so please reach out to us if you have an issue with your plant within 14 days of your purchase date. Proof of purchase is required. 
Returns or exchanges are accepted for unused and undamaged non-plant items for 14 days. Proof of purchase is required. 
Return Questions
Can I exchange my purchase?
Unfortunately, we cannot accept exchanges or returns for plants. Once plants are out of our shop there is no way for us to know how they are treated or elements they are exposed to. In order to keep the houseplant inventory in the shop as healthy as possible we cannot accept returns or exchanges. 
We can accept exchanges of for non-plant items for 14 days as long as they are unused and undamaged. 
Anna is super friendly and knowledgable. Her selection is swoon-worthy and I'm looking forward to, with her thoughtful care instructions, watching my new plants thrive.
I can't say enough about how wonderful my experience with Jungle and Loom was! Besides being extremely knowledgeable about every single plant in the store and their needs, Anna went above and beyond to match me with the perfect plant. After deciding last minute that I didn't love the plant I chose, Anna reached out to her vendors to special order me a plant to match my height, room (and even color) requirements. She was patient, kind and provided guidance to help me choose a plant I would be enamored with. Her passion for plants and her business truly shines through.
We did one of Anna's evening classes, where we made terrariums. It was super fun and we left with our own terrariums too, which brighten up our apartment.
The shop is located in Union Market. There is a good selection of both plants and pots to choose from. The owner was very knowledgeable and friendly, and kindly answered all of my plant care questions. I bought a pot in addition to a plant, and she re-potted my plant for me. I will likely be returning for more.
About the Owner
Jungle & Loom is a women-owned, small business in Washington DC.  Anna Johnston, the owner and creative director hopes that plants can bring beauty, joy, and ritual into your spaces to improve your life. She believes plants should be a fun hobby, not just an accessory, and so Jungle & Loom was created. 
Jungle & Loom has expanded to provide in-home plant care consultations, private workshops, plant rental, and floral and plant design services. Please contact us if you are interested. 

Delivery within the Capital Beltway/I-495 is available weekly. Select Local Delivery at Checkout. Prices are a flat rate at either $15 or $25 depending on distance.

In-store pick up is available daily at our Union Market Location, and on Saturday at our Brookland Arts Walk location.